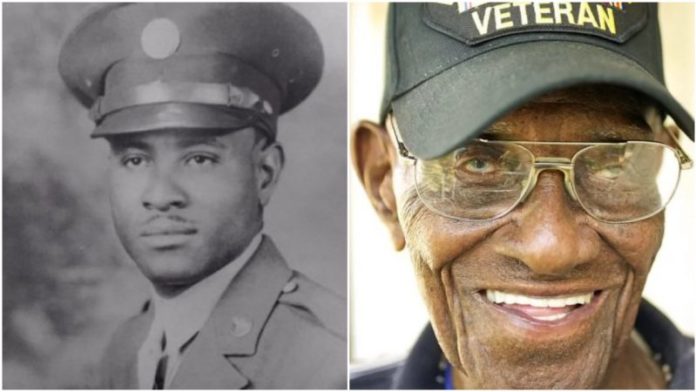 Updated December 28, 2018 3:11pm
A funeral service for the late World War II veteran will take place on Jan. 12, according to Military Veterans Program Administrator Allen Bergeron.
The service will begin at 11 a.m. at Shoreline Church at 15201 Burnet Road, north of Austin. The funeral will be open to the public and Overton will be buried in the Texas State Cemetery on 909 Navasota Street, just a few blocks from his home he built 72 years ago.
Overton was the oldest World War II veteran in the country and died at the age of 112 Thursday while recovering from pneumonia. His dying wish was to turn his long-time home into a museum for everyone to see, family members said on Friday.
"It's like a museum as it is," Volma Overton Jr. said, recalling how people would always ask questions about the many amazing pictures and honors in the house.
December 27, 2018. Richard Overton, once the nation's oldest living World War II veteran, has died after being moved to a rehab facility in Austin. He was 112.
Earlier this month, he was hospitalized with pneumonia. His family says he died from complications from the illness.
Overton was born in Bastrop County, Texas and was inducted into the U.S. military on September 3, 1940 at Fort Sam Houston, Texas.


He served in the South Pacific from 1940 through 1945, including stops in Hawaii, Guam, Palau and Iwo Jima during World War II. He left the U.S. Army in October 1945.

Overton also worked at local furniture stores before taking a position with the Texas Department of the Treasury – now part of the Texas Comptroller of Public Accounts – in Austin.