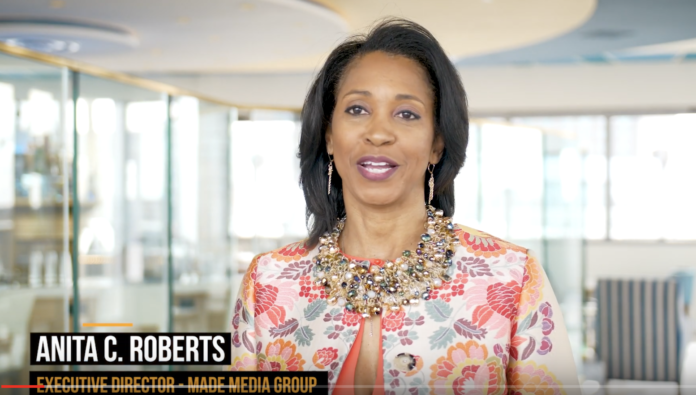 After telling people you live in Austin, Texas the next question is usually "Does Austin have a Black community?" Well one local believes the answer is yes, and it's vibrant and growing (sort-of).
Anita C Roberts, Executive Director of Made Media Group, a 501c3 nonprofit profiled more than 200 African Americans in her book Achievements in Black Austin – A Historical Reference Guide 2017.
Don't get me wrong. The Black Austin community is not the type you will find in Atlanta, Dallas, D.C. or Houston. In Austin you have to make a conscious effort to seek out the Black community because the community is not clearly visible.
After retiring from the Army as a Public Relations officer, Roberts decided to put her journalistic skills to good use and work to change the narrative about the "Black Austin" community.
Roberts spent more than two years speaking to and interviewing historians, community elders, community leaders and lifelong Austinnites like Bertram Allen, Ada Anderson, Dr Freddie Dixon, Wilhelmina Delco, Nelson Linder and many more. She then compiled a list of more than 500, eventually narrowing her scope to focus on 200 African Americans in specific categories from around Central Texas.
Roberts explained the book is just a snapshot in time because the world changes so rapidly. Austin is rich with African American history and the book just touches on some it. Achievements in Black Austin (book) profiles notables like the first Supreme Court Justice for Texas, Wallace Jefferson. The first black teacher for Pease Elementary, Olyvia Green, Richard Overton the oldest living World War II Veteran, who had just turned 111 years old, Marc Ott the first Black City Manager and so many more.
With the promise of Achievements in Black Austin, Volume II edition looming, Roberts created a private Black Austin Facebook group to solicit nominations from the community on selections for the next book.
In less than a year the Facebook Group grew to thousands in and around the Central Texas community. It became a place for African Americans to vent in a safe space, ask for advice on anything from Black hair care professionals, health care professionals, Black churches to where to shop and eat. It's also a space to share information on Black events and Black businesses, ask questions but most of all it shows that Black Austin does exist. And most do feel a sense of community (once they get plugged in.)
In 2018, members of the Black community met with Roberts again to discuss creating another product or programs to continue the mission of sharing the Black Austin story with others. Austin Black Business Journal & Community News magazine was created in April to continue the mission.
In 2019, Made Media Group expanded the Black Austin community group into a public Facebook page. Shown here at Black Austin Now, whoever chooses has the opportunity to share in the Black Austin experience.
Here are some of the reasons people say they connected to Black Austin.
"I moved here in August 2016 and I'm STILL having trouble meeting young black people. I moved from Dallas (I completed my Bachelor's). I'm in my mid-twenties and I hope to meet new people!"
"I was born and raised in Austin. Currently working to help the community."
"I moved to Round Rock in 2017 from DC and did not realize there are not a lot of Black people in this area. Interested in meeting folks and learning about opportunities or events. Thx"
"Born and raised 3-5 generations deep"
"It is a great city that is more liberal than killeen/fort hood, and is a little more accepting of who I am and what I want for myself and my family."
"I'm a native Austinite and I'm interested in becoming more connected with Austin's black community."
"I am a resident with active involvement in community affairs especially as relevant to disproportionate black and minority involvement with criminal justice."
" Please send me recruiters and headhunters. I'd like to move there and I need connections and advice. And employment."
" I am Black and interested in keeping up with what's going on for and with other Black people in Austin. I attended and graduated from UT Austin. I have been employed and raised a family here for over 25 years."
Check out the video below to see some of the cool things we have going on in 2019.
Donate. Volunteer. Nominate. Go to www.BlackAustin.org
Made Media Group 2019 Programs
March 21, 2019: Top Black Lawyers
April: Black Literary Festival & Summit
May: Top Black Doctors
June 1, 2019: Soul of Austin Culture Fest
June: Top Black Diversity & Inclusion Leaders
August: Top Blacks in Tech/Millennials
September: Top Blacks in Education
October: Top Black Spiritual Leaders
November: Top Blacks in Social Good/Philanthropy
December: Achievements in Black Austin Vol II book launch and Awards Gala
Follow us on Social Media:
Instagram: @theluxuryceo @austinblackbusiness @blackaustinexperience @soulofaustin
Facebook: Public pages
Black Austin, Austin Black Business Journal & Community News, Soul of Austin Culture Fest Achievements In Black Austin
Twitter: @atxblackbiz @blackaustinexp @soulofaustin
Made Media Group is a 501c3 nonprofit
#donate #volunteer #sponsor #blackaustin #austinblackbusiness #theblackaustin #blackaustinexperience #anitacroberts #theluxuryceo #sellerofpurple