Emmy Award-winning journalist Ashley Goudeau sat down with Black Business Journal's Kid Reporters to share a few tricks of the trade.
Six Kid Reporters had the opportunity to train first hand in a local television station thanks to television news Anchor Ashley Goudeau.
Goudeau said she is blessed to be a part of the KVUE news team, serving the people of Central Texas and was thrilled to share her knowledge with the young journalists.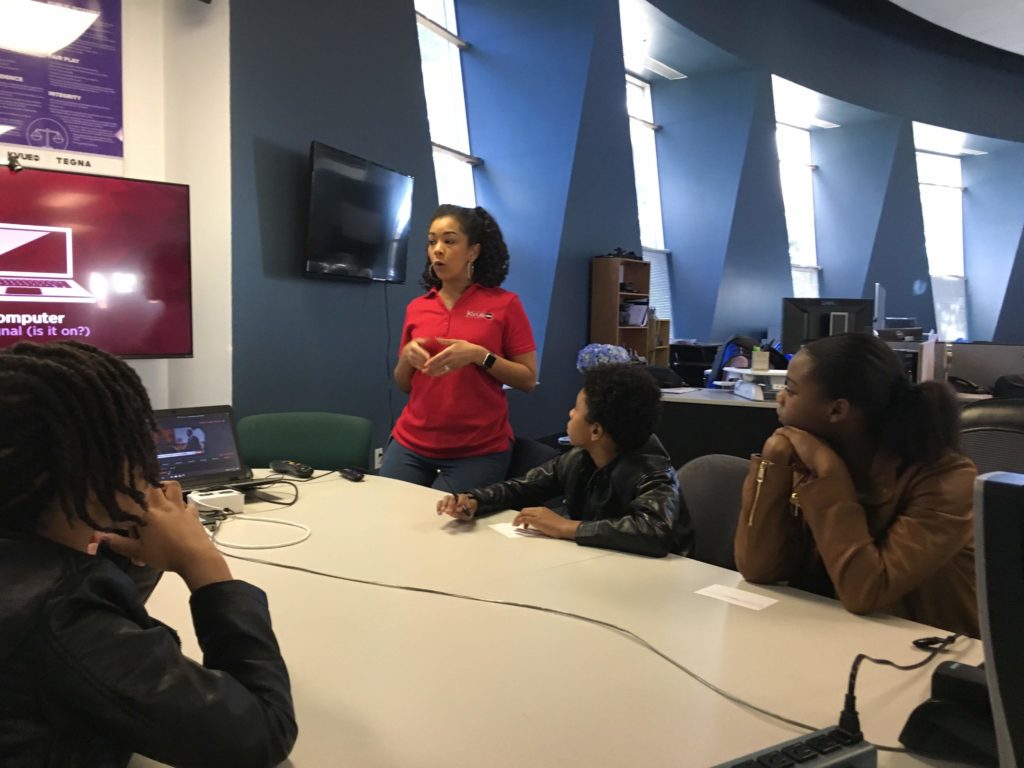 Goudeau serves as KVUE's Midday anchor and as KVUE's political reporter. Goudeau shared that on the last day of her sophomore year of high school her history teacher told her she would be a great television news reporter. He said her versatility and ability to strike up a conversation with anyone would help make her a great journalist.
Goudeau gave the Kid Journalists valuable information on conducting live TV interviews. She told the crew of six local elementary and middle school students who are interested in TV careers the three keys to live TV interview.
Research who or what your story is about
Write down your questions
Listen closely during your interview to ask follow up questions
The trip was sponsored by Made Media Group, a local nonprofit, whose mission is to help minority kids seek careers in media and technology.
Contact info@blackbusinessjournal.com if you have a story to share with our local journalists.