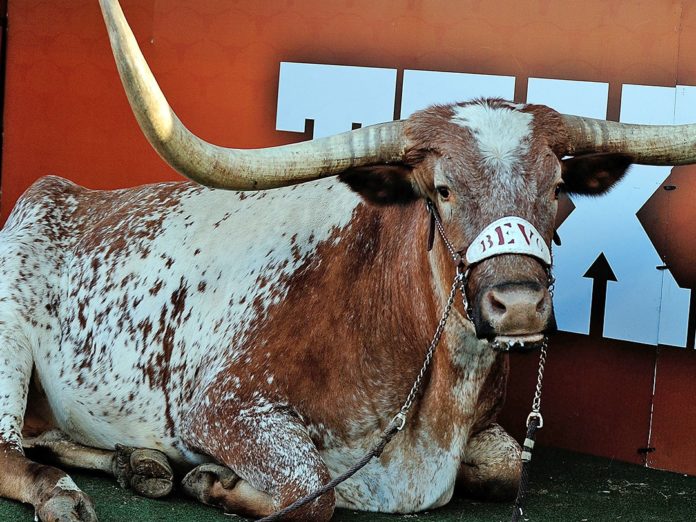 It was a heart pounding start to the UGA vs UT game when Texas mascot Bevo – a Texas size steer- went after Uga, a bulldog and mascot for Georgia.
Luckily, no animals were harmed. All are safe. Next time, dont dangle a small animal dressed in red in front of a bull.
See the action here.